Frictionless Services
eKYC and AML
Integrate VaultID eKYC into your Website or Mobile Applications seamlessly.
Full Stack End to End Real-Time eKYC API
VaultID is a flexible, scalable and secure service that can be customized to meet eKYC on-boarding needs on websites and mobile devices utilizing the simple to integrate API or full suite application.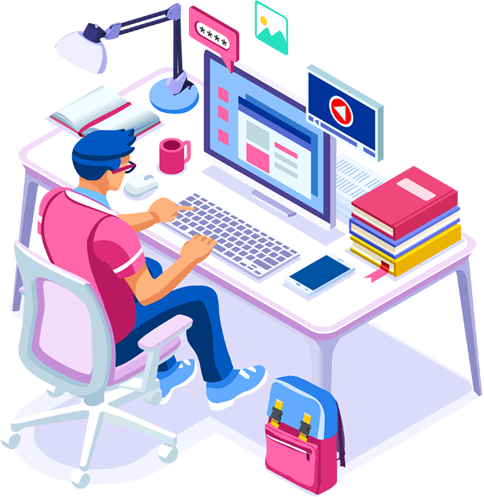 Seamless API eKYC Integration into your existing on-boarding process API Focused Delivery
Enhance your consumer onboarding experience by integrating the VaultID API into your existing processes.
Easy to implement latest technology
The VaultID API is an easy to use restful API designed for real-time web and mobile application implementation on the Client side.
The API enables KYC/AML Confidence scoring through its two-tier verification process. Choose Biometric / Document Verification (BMDV) or enhanced Biometric / Document Verification (E BMDV) to Government record services (passport offices etc.) Choose the level of verification required to meet the AML / KYC compliance legislation.
Once registered with VaultID access to sandbox API environment with full API documentation published through a swagger document interface will be given.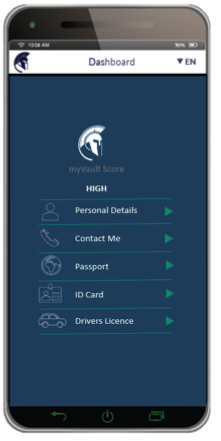 +180 Countries
The VaultID API is able to confirm consumers across 180 countries through traditional verification channels.
The myVault application brings verification to all potential on-boarding customers. The potential customer can link from a web-page to create a myVault account in real-time and create a verified bio-metric identity.
VaultID and myVault removes the issue of potential coverage as it enables real-time verification for all consumers.
Select the API element needed
API Flexibility
Pick the specific risk-based service on-boarding eKYC solution requires
Confirm a live facial match to official documents such as Passport, ID card, Drivers license, etc. Also confirm the details of the documents to the Consumers personal details
Match the data obtained from documents and personal profile information provided to Government and third-party verification services covering 4 billion consumers
Have a consumer verified personally by an officially registered witness such as a village elder, doctor, government official etc.